Yn it breiproses fan 'e sirkulêre breimasine, as de masine begjint en stopet, sille soms in sirkel fan horizontale merken wurde produsearre op it doekflak, dat algemien it stopmark wurdt neamd. It foarkommen fan downtime -merken is besibbe oan 'e folgjende redenen:
1) D'r is in gat fanwege slijtage fan de kaai foar yarnfeedas
2) De wriuwingskoëffisjint tusken it garen dat aluminiumplaat en de toskriem is te lyts, wêrtroch glide
3) De Roller opnimme fan 'e winder is te los, wêrtroch it doek weromtrekt; as d'r in probleem is mei de oerdracht fan 'e take -down, en de doekwinder efterbliuwt.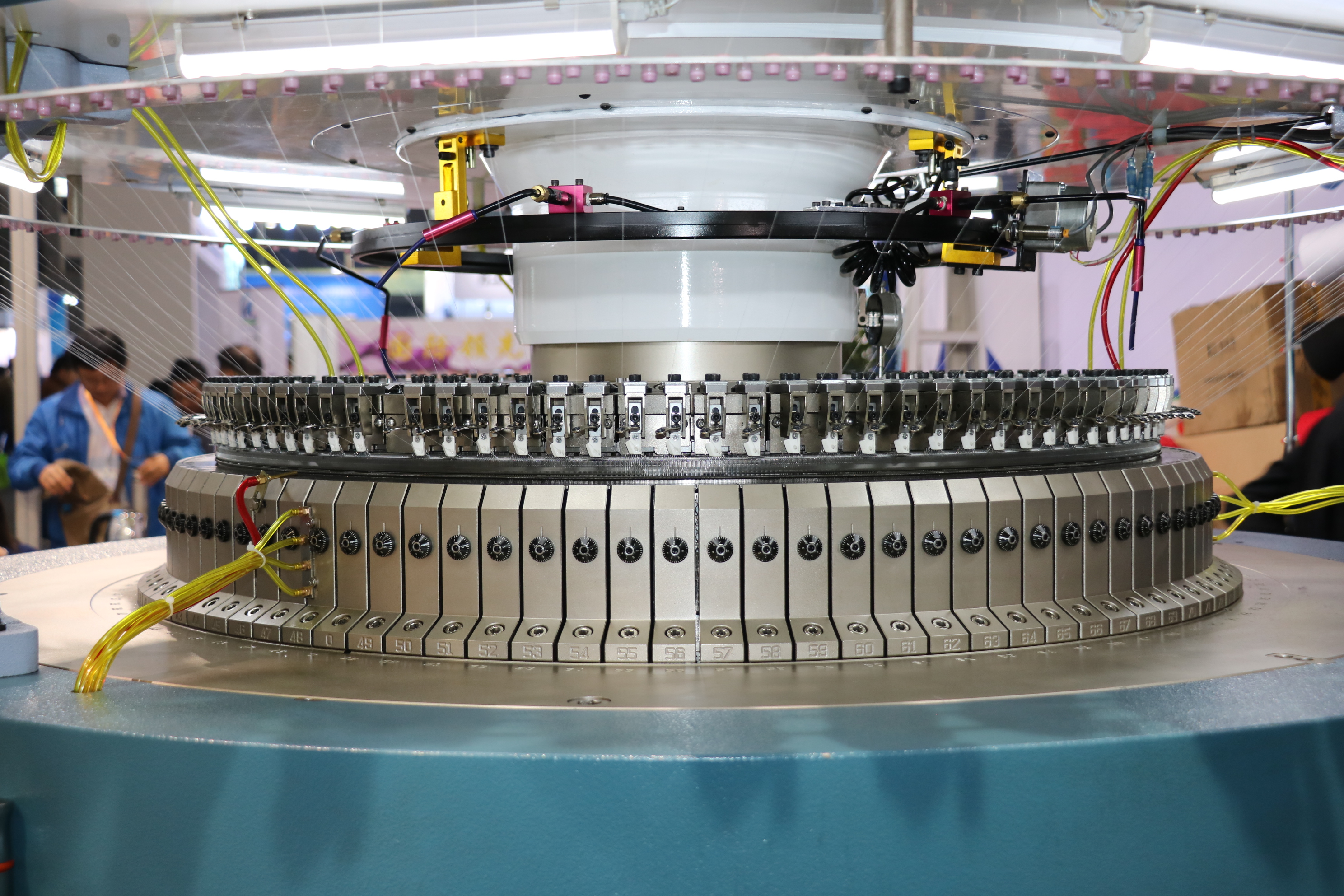 4) De fit tusken de cam track en de breinaalden of sinkers is te los (de koördinaasje tusken de nokspoar en de breinaalden is besibbe oan de dikte fan de brûkte breinaalden, dikke breinaalden binne strak oerienkommen, en tinne breinaalden sille losser wêze.-Sets It is net oan te rieden om in te brûken grut oanbod fan stitchlengte foar de nok). As de nokspoar te los is mei de naalden, sil it doekflak ticht wêze en sil de spanning fan de garenfieding los wêze as jo stadich ride; as jo fluch ride, wurdt it doekflak tinner en wurdt de losse garenspanning strak.
5) As de cambox sintraal wurdt oanpast, binne it ûntwerp en de fabrikaazje ûnredelik, en is it mear oanstriid om merken te stopjen.
6) Itselde probleem sil foarkomme as de brei masine mei dûbel jersey is te los tusken it grutte tripod gear as it grutte plaat gear en it pinion gear. It is maklik om de boppeste en legere naald te feroarsaakjensilinders te skodzjen by it starten of remmen, wat ynfloed is op de ôfstimming fan de boppeste en legere breinaalden.
---
Berjochttiid: Aug-02-2021